Pc Plus Computing  is the leader in professional electronics repairs – including iPhone, Samsung, Computer, Macs,Macbooks, Macbook Pro,Mini Macs, Imac, iPads and other tablet and cell phones. Our Certified Tech provide fast and affordable iPhone repairs, cell phone screen replacements and all fixes for PCs, Macs and tablets. We have more than a 20+ Years of experience diagnosing and fixing everything from Samsung repairs to iPad screen replacements.If your phone is broken or cracked or water damage, do not worry, we can help you in fixing your device professionally at lowest possible price with high quality parts. We know how important your cell phone or tablet is to you. Most phone repairs can be completed quickly, ensuring you get your device back as quickly as possible.
Our technician can convert your damaged cell phone into excellent shape by cell phone repair techniques with lowest possible time and cost. BC's one of the leading mobile phone repair shop offering best-quality mobile repair services in short time. We do most of phone repair on-the-spot, same day. Surrey's MOST TRUSTED, Fast and professional phone repair services provided at our stores, Customer satisfaction is our priority in all phone repairs.
We are Surrey's most trusted cell phone repair center offering quality repairs at competitive pricing. We specialize in iPhone, iPad and Samsung Screen repairs and Data Recovery Services on All Mobile Devices.We can repair most any hardware malfunction on your cell phone or iPad no matter what your issue, we offer quick and professional service with most repairs completed in under 24 hours.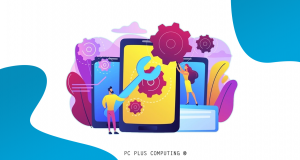 Cell Phone Screen Repair
Water Damage
Data Recovery Services for Phones
Software unlocking
Others